Designing a visual identity for environmental education.

Client: SOCIAL STUDIES AND HISTORY EDUCATION IN THE ANTHROPOCENE NETWORK (QUEENS UNIVERSITY)
Challenge: Visually communicate the unique values and propositions of an interdisciplinary research group seeking to assist educators on current climate environmental topics.
---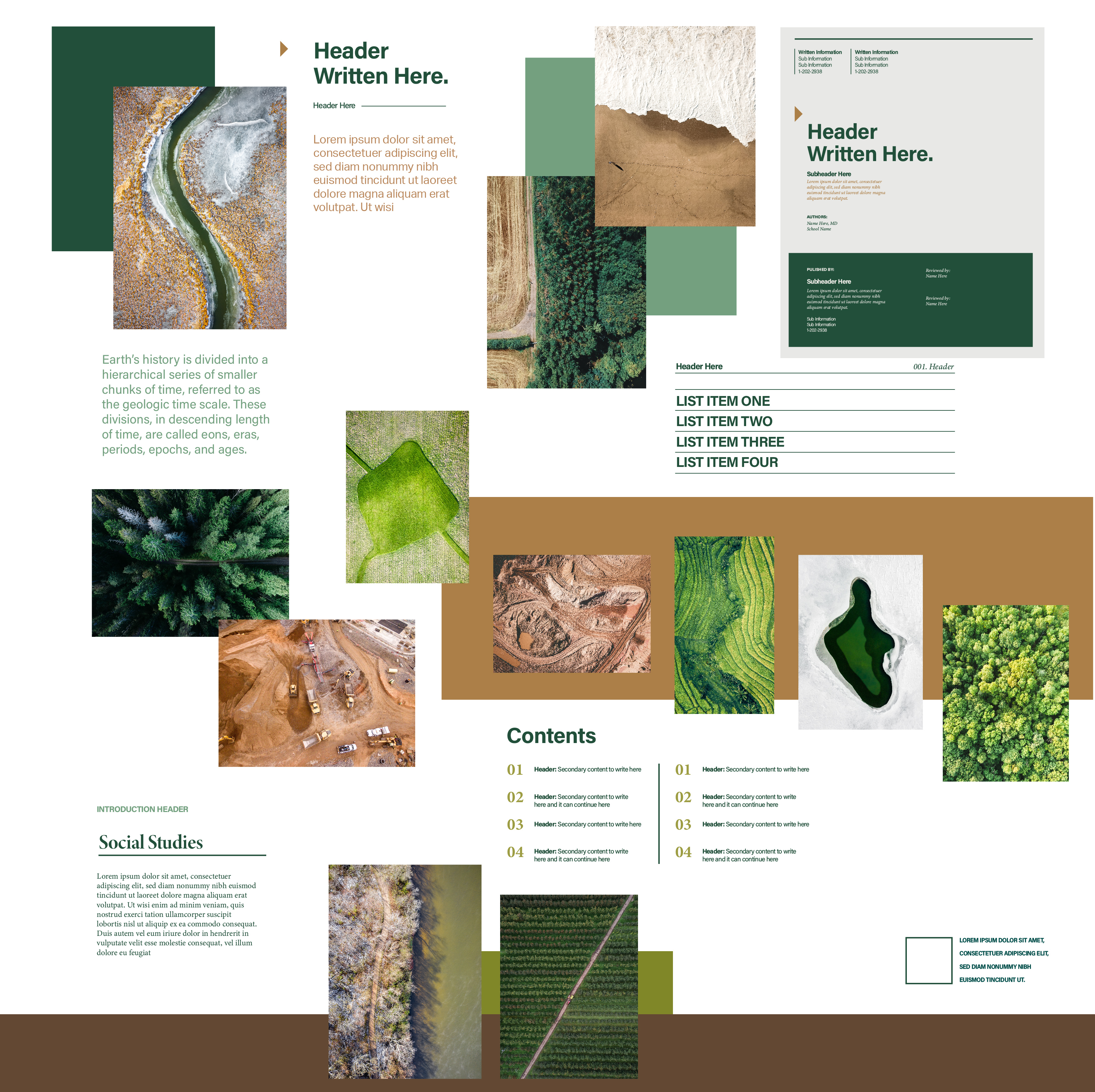 The design challenge: Environmental education in the times of climate breakdown.
Led by Queen's University Faculty of Education Prof. Heather E. McGregor, the Social Studies & History Education in the Anthropocene Network (SSHEAN) project intersects the fields of pedagogy, history, and climate education. [1] By producing lesson plans for elementary, high-school, and post-secondary instructors, they aim to support and facilitate education processes discussing current climate change and environmental topics.


☝🏼 The concept of the Anthropocene refers to an unofficial unit of geologic time in which human activity significantly affects our planet's climate and ecosystems. [2]


Mutual Design was asked to design the visual identity for SSHEAN's web and print presence, reflecting the unique values and propositions of their project. Specifically, our agency was tasked to design a logo, colourway, typography, visual identity guidelines, as well as the document templates for conference presentations and teachers' lesson plans. In other words, we needed to communicate both the formal and academic, and the relatable and approachable aspects of a program that seeks to provide resources on a complex topic.


We utilized a co-design process that consisted of several participatory activities and generative discussions, two cycles of feedback and iteration on the digital assets produced, and constant communication throughout the project's lifecycle.

In addition to watching documentaries on the Anthropocene and taking walks in the forest, this project required us to map the ecosystem of research-creation initiatives discussing climate education from an Anthropocene lens—nonprofits and think tanks; university-based research clusters; scientists, writers, and academics. This creative process and strategy allowed us to find better ways to share SSHEAN's story via visual language, and to position it in relation to other initiatives.

Co-designing a visual identity.
The co-design process we facilitated among SSHEAN members generated keywords, ideas, visual imagery, and desires that were later translated into concepts and visual prototypes for the logo, colourway, and fonts. Some of the concepts we explored visually were 1) an interconnected approach to education, 2) an in-depth perspective of history (Anthropocene), and 3) a call for urgent environmental action.


The colourway was inspired by the greens of the forest, the turquoise of the bodies of water, and the ocre-orange tones of mushrooms. We proposed to move away from the white/black dualism, and to offer a light grey beige instead—a colour that expresses the grim reality we face, and urgency to act, within our environmental crisis.The use of two fonts, a serif and sans-serif, provided a path to integrate the formality of academia with a more circular, and land-based approach to education.


The image of the mushroom spore print—the project's logo—kept coming up and circulating in conversations, co-design sessions, and e-mail attachments. The depth of meaning it conveyed was endless, and aligned itself to our first concept (an interconnected approach to education), for example by its non-perfect circle and the myriad of intersecting lines that formed it.


This logo represents collaboration in creating change. Moving from the center outwards, each line grows in it's own unique way, and contributes to the creation of something greater. Each line grows outwards, to reach the rim of the circle. Circles represent unity, wholeness, oneness. We all have our own unique path to this place. The space between the tips of each line and the thick outer layer represents the unknown, the mystery; perhaps the fear of the gap between what is known and unknown. We move into this space together. The circle is imperfect geometrically yet nature's spontaneous expression holds so much beauty, mystery and perfection. Growth. Change. Movement. A network of individuals. Time is moving in all directions. It is expansion, similar to this spore. Moving outwards.


We are excited about the impact that this initiative will have in our current social-environmental moment, and feel grateful and proud to have participated in supporting the SSHEAN project.


Visit their website at https://sshean.ca/
References
Recommended readings
[3] McGregor, H.E., Pind, J. & Karn, S. (2021). A "Wicked problem": Rethinking history education in the Anthropocene. Rethinking History: The Journal of Theory and Practice, 1-25. https://doi.org/10.1080/13642529.2021.1992159.